Tuesday Weather Report: Drive Safely Out There!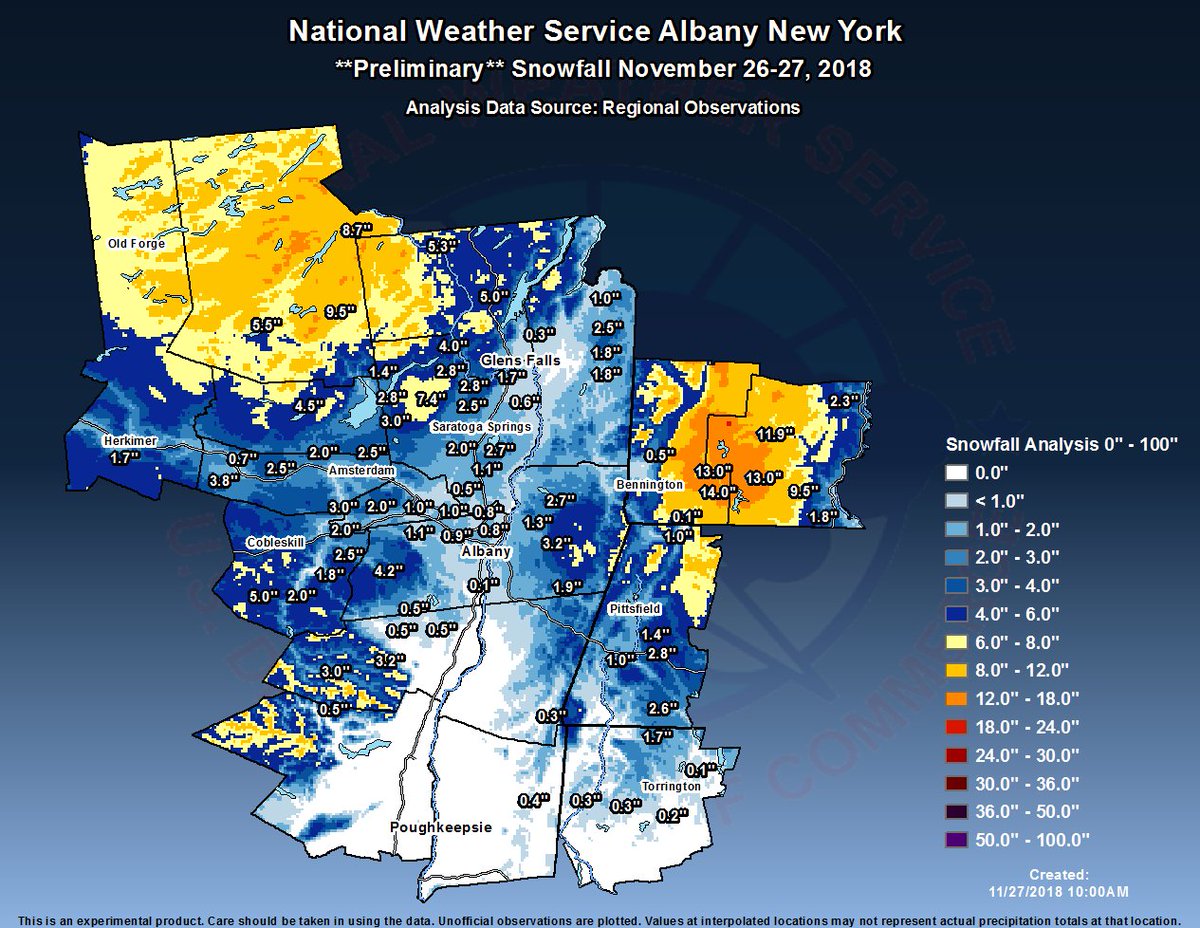 It started as rain for most of us Monday night, and now it's snow for all of us Tuesday morning. And it's not going to stop anytime soon.
Who's dreaming of a white December?
A winter weather advisory remains in effect until 1 p.m. Tuesday in Northern Berkshire County; the snow already falling caused the immediate closure of schools in Savoy and Florida - and the last-minute switch from a two-hour delay to a full snow day for BART, Clarksburg, North Adams, Central Berkshire and Adams-Cheshire and Stamford, Vt. You can find the running list here.
When all is said and done, most of us should see snow accumulations of 2 to 4 inches in most places, with of course more falling in the higher elevations, as the map below suggests from our friends at WNYT.
And, to top it off, it's going to be windy, with potential gusts of up to 30 miles per hour.
Roads will be slippery Tuesday, particularly because the temperatures should hover right around the freezing mark in much of the area, so use caution while driving.
While the snow will taper off Tuesday afternoon in evening, another band will bring a couple more inches to us Wednesday, as the map to the right suggests.
Here is a **preliminary** snowfall map of the storm that is currently affecting our region. Thanks to everyone who submitted snowfall reports this morning! pic.twitter.com/D9s7RkCQ2H

— NWS Albany (@NWSAlbany) November 27, 2018
Tags: weather,