2019 Fall Foliage & Children's Parade Float and Band Winners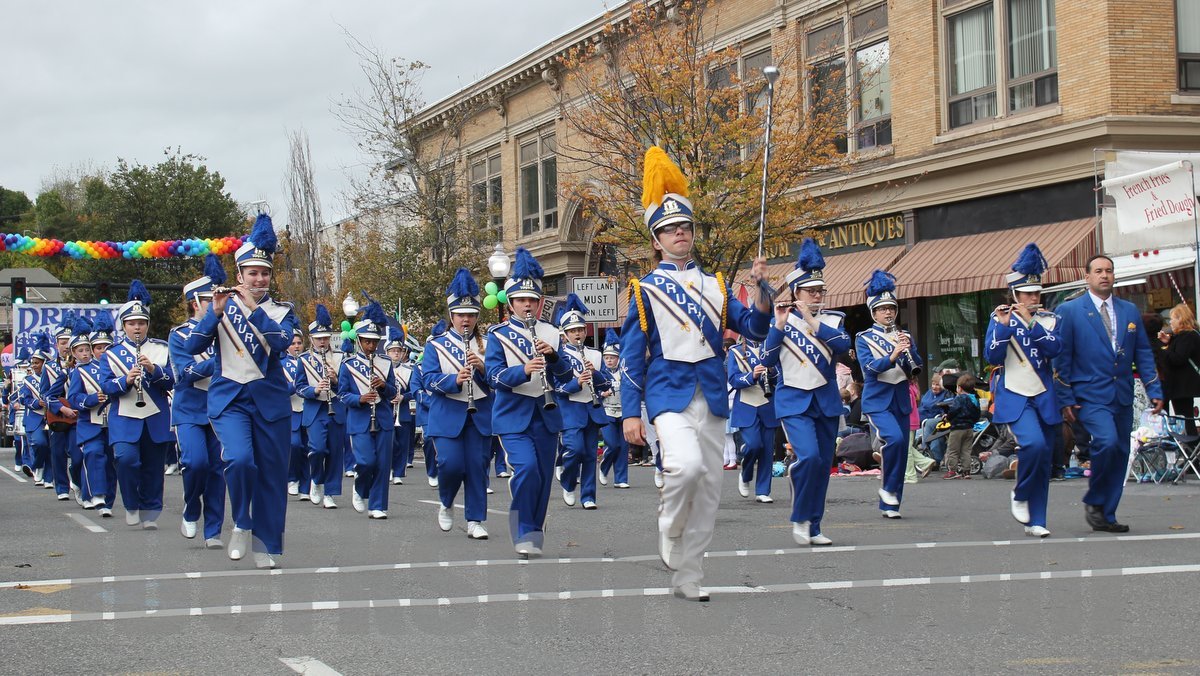 NORTH ADAMS, Mass. — 1Berkshire along with the city of North Adams presented the 64th annual Fall Foliage Festival Parade on Sunday, Oct. 6, to thousands of attendees from the Berkshires and beyond. This year's parade theme, "There's No Place Like Home in the Berkshires" was a festive theme that yielded some unique, creative floats and certainly brought out the child in all attendees.
With more than a dozen floats and talented musicians, the float and band judging proved to be more challenging than ever. The winners of these distinguished awards are as follows:
Float Award Winners
Harry S. Orr Award – First Baptist Church
Hayden Award – Greylock School PTG
Mayor's Award – Very Good Property Management
Grand Marshal Award – MountainOne
Parade Director's Award – Berkshire Dance Theatre
Band Winners
Flaming Leaves Trophy – Drury High School Band
Golden Harvest Trophy – Torrington High School Band
Band Front Trophy – Drury High School Band
Spirit Award – Hoosac Valley High School Band
Grand Marshal Dr. Len Radin set the tone for the parade when he invited a few Drury Drama Team alumni to "come home" and join him along the parade route. Radin was selected as grand marshal not only because of all he has done for the community, but for his enduring love for "The Wizard of Oz." Radin has spent more than 60 years in the theater business, including founding the nationally award-winning Drury Drama Team and serving as its volunteer director for more than 25 years.
The support and donations received by the businesses and the local community, allowed for 1Berkshire and the Fall Foliage Parade committee to put the event that kicks off the fall foliage season in the Berkshires.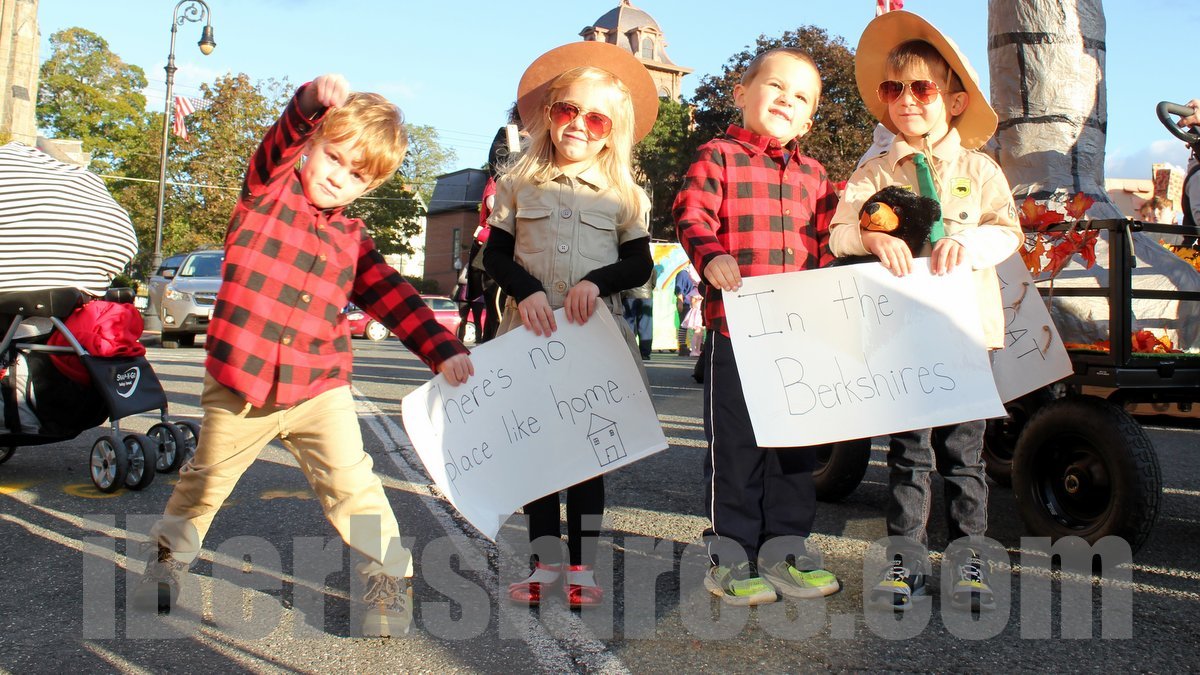 The annual Fall Foliage Children's Parade also was once again a success with 123 children participating. Thanks to Greylock Federal Credit Union and Moresi & Associates for sponsoring this event. Judges and parade assistants were the Williams College Lacrosse team members, Bill Blackmer, Joanna Gallivan, and Justin Roughley
Individual Costume winners
1) Addison Malinowski, "Dorothy and Toto"
2) Nolan Wood, "Lolly Pop Munchkin"
2) Ramona Miksic, "Toto in a basket"
3) Andy Serna, "Berkshire Eagle newspaper boy"
Float Winners
1) "There's no place like home/Wizard of Oz"
Caden Peterson, Cody Peterson, Hunter Peterson, Amelia Peterson, Randy Chelstowski, and Alyssa Chelstowski, , Linley LaCasse, Carson LaCasse, Tucker Burke
2) "Coming Home"
Taia Byers, Evelyn Byers, Axton LaBonte
3) "Emerald City of Oz/Journey from Greylock to MoCA"
Emily Mills, Christian Kelsey, Aria Galambos, Addison Galambos, Lane Mills
Group Winners
1) "Drury's Munchkinland/ Lollypop Guild"
Quinelle Caproni, Sawyer Caproni, Lincoln Burdick, Veda Burdick
2) "Connie's Family Child Care – there's no place like 'our' home"
Anna Bond, Dorothy Bond, Anica Mendel, Emmitt Mendol, Jaek Millard, Lily Millard, Madi Hamilton, Elynore Pateraude, Sadie Wood, Griffen Wood, Tenley Wood, Maverick Alexander, Braylyn Priesler, Brennan Priesler
3) "Twin Tornados – Tornados chasing Dorothy"
Bejamin Wiessner, Max Pizani, Emma Pizani
Tags: Fall Foliage, parade, winners,