Grazie, Clarksburg School Take Chowder Cook-Off Honors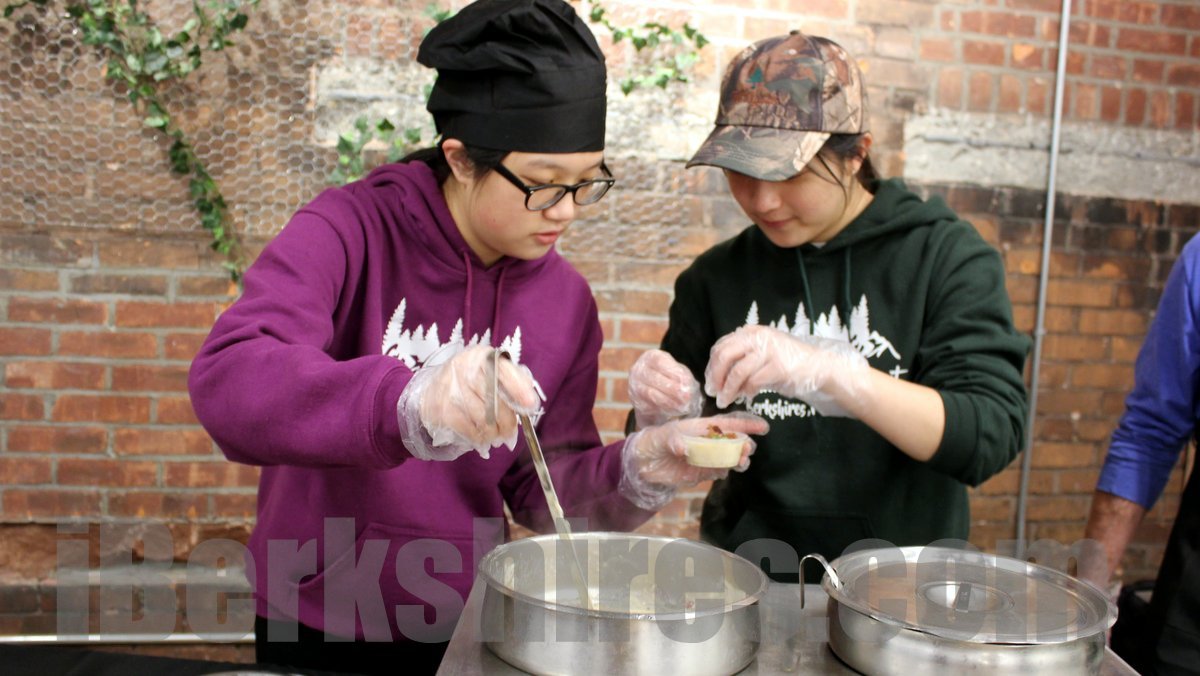 NORTH ADAMS, Mass. — A newcomer beat out some longtime favorites in the 23rd annual Winterfest Chowder Cook-Off on Saturday.
Clarksburg School, in its first showing, won the People's Choice voting while Grazie, which has won top spots twice in the past, was selected by a panel of judges as the best chowder in the city.
More than 4,000 samples from 14 entrants were slurped down at The Green on Main Street over a two-hour period on Saturday afternoon.
Judges were Nick Moulton, chef of Mezze Bistro in Williamstown; Nina Zacek, general manager of Tourists; and Cheryl Adams, a DJ at WUPE.FM. They blind taste-tested all 14 entrants and declared Grazie as the winner. Grazie also won in People's Choice and came in third in judging in 2018.
Second place went to Bounti-Fare, which frequently places in the top three for judging and People's Choice, and Wild Oats Market, which served up a shrimp chowder this year.
Judges' Choice winners were announced to the participants at the end of the event and a total of 351 ballots were cast for People's Choice favorites and write-ins for the Only in North Adams most unique chowder award. Those ballots were tallied and the results announced on Sunday.
For Peoples' Choice, voters were asked to rank their top three favorites, though many just picked one. Competitors were awarded 3 points for every 1st place mark, 2 points for each 2nd place mark, and 1 point for every 3rd place mark.
Clarksburg School received 333 points with its closest competitor another school — Dining Services at Massachusetts College of Liberal Arts, which has competed in the past. MCLA racked up 271 points and third place was A-OK Berkshire BBQ with 202 points.
There were 199 votes written in for most unique chowder, with another newcomer, Wigwam Western Summit, winning "Only in North Adams" for earning 25 votes for its chicken chowder with bacon topping.
This category was a tight race, according to organizers, with only 3 points total difference between the winner and 5th place.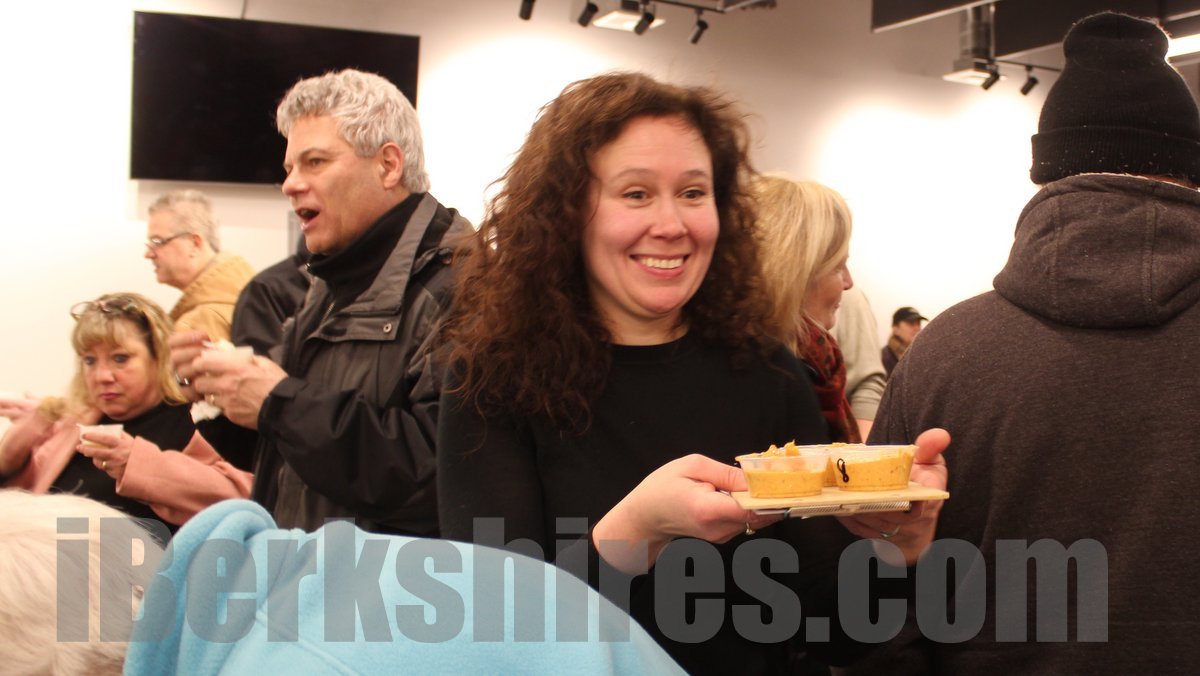 Every single entry was picked as 1st place by at least one of the voters. Participants were A-OK Berkshire BBQ, Berkshire Food Project, Berkshire Palate, Boston Sea Food, Bounti-Fare, The Capitol Restaurant, Clarksburg School, Gramercy Bistro, Grazie, MCLA Dining Services, McCann Technical School Culinary Arts, Sweetwood of Williamstown, Wigwam Western Summit, and Wild Oats Market.
Winterfest also included a farmers' market with local products and foods, a craft market, some fantastic ice sculptures, marshmallow roasting on Holden Street, hot chocolate in the morning at MoutainOne, music, wagon rides on Main Street and free skating at Vietnam Veterans Memorial Skating Rink.
The city and organizers congratulated this year's participants and invited them to return next year. Winterfest 2021 will be Saturday, Feb. 20.
Tags: food contest, winterfest,